"The mystery of God is not a riddle to be solved through human ingenuity; it is a..."
– Adam S. McHugh, Introverts in the Church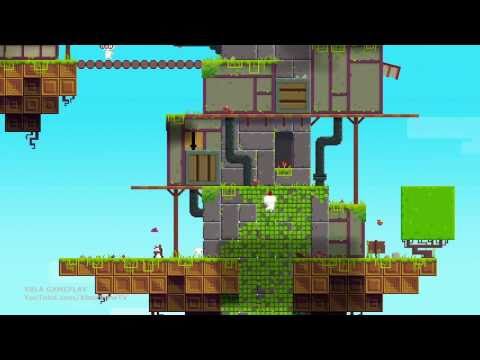 "When still a child, make sure you read a lot of books. Spend more time doing..."
– Zadie Smith's first rule of writing
Butterfly in the Sky/ I Can Go Twice as High
Elly: Sssss. Eh-eh.
Janice: Close. When two E's are together, they make an "eeee" sound.
Elly: Sssss. Eeeee.
Janice: Right, now put them together.
Elly: Ssss-eeeee. Ss-eee. See!
Janice: That's right!
Elly: That's like magic!
1 tag
"We don't have a priest who is out of touch with our reality. He's..."
– Hebrews 4.15-16 (The Message)
"Reading maketh a full man; conference a ready man; and writing an exact man."
– Francis Bacon
1 tag
"The Israelites completed all the work, just as God had commanded. Moses saw that..."
– God restores. His people, who grumbled, complained, and strayed, end up doing what they are asked. God remains faithful. Even though he was angry about the golden calf, angry enough to tell Moses that he would wipe them out and start over with a new Mosesite nation, he lets these same people build...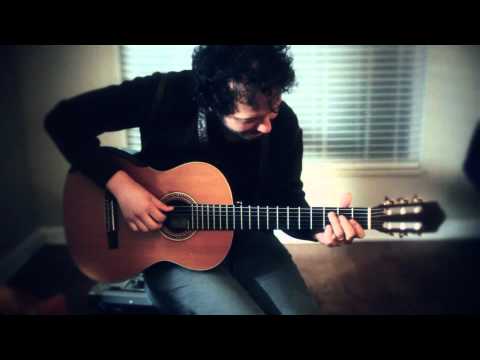 "We must be purposefully kind and generous, or we miss the best part of..."
– Horace Mann
1 tag
2 tags
"What we want for our children, truly, is engagement. We want their love of the..."
– Kim John Payne, Simplicity Parenting
1 tag
2 tags
"Brother Lawrence, an uneducated kitchen worker who spent much of his life at a..."
– Jordan Green on Brother Lawrence in Besides the Bible
1 tag
Summer Reading List (Part 1)
First Book of the Summer: Simplicity Parenting by Kim John Payne (Janice and I are reading this together, to be followed by Grace Based Parenting) Books I'm Packing for Our Trip to Oklahoma+Kansas: The Curious Incident of the Dog in the Night-Time by Mark Haddon,The Crying of Lot 49 by Thomas Pynchon, Murder on the Orient Express by Agatha Christie, and Diceroscope No.1 by Pusch Ridge...
1 tag
Today Was A Good Day
Ashley's "Enjoying God + PRCA Greatest Hits" morning devotion. Daniel walking into first hour sporting a bowtie. 5th Hour's ridiculous Research Project Success Checklist, including such items as "Motivation," "Shock Collar," "Listen to Eye of the Tiger," "Don't use Wikipedia…as a citation," "Coffee is your...
"The fact is, if we don't try to make meaning out of all our experiences, from..."
– Fran Dorf, "An Open Letter to the Radio Lady Who Said We Should Find 'Closure'"
On Our Return From Oklahoma, The Billboards Beckon
Me: Do you want to stop at the Indian Trading Post and Art Gallery?
Janice: No. Wait, if it's an art gallery, then yes. I don't have much to trade, but I would like to look at the art.
1 tag
"Unless the novelist has gone utterly out of his mind, his aim is still..."
– Flannery O'Connor, "The Regional Writer"
Watch
A test run of a possible summer/early semester assignment for next year's Honors Sophs.
1 tag
"I watched the way they sailed very carefully at first in case I ever wanted to..."
– I drove 1000+ miles over the past two days, then sat on a rickety set of steps behind an old semi trailer in a field drinking coffee and reading Hemingway's "The Snows of Kilimanjaro."
2 tags
Theology for Little Girls: The Answer Is Always...
Elly: Can you read the Bible to me? Can you find baby Jesus?
Me: Yes.
1 tag
"Some people find it hard to slow themselves down."
– Bob Knight (So he was talking about the deft touch Tyshawn Taylor displayed in KU's Senior Night victory over Texas, about the floaters Taylor would release a few feet from the basket after seemingly suspending himself in the air above the lane, too far away for a dunk or a layup, but too...
1 tag
1 tag
"Don't become so well-adjusted to your culture that you fit into it without..."
– Paul (via Eugene Peterson's The Message paraphrase)
3 tags
"Whatever else might happen in the Tebow story, he won't fail as an NFL..."
– Mark Kriedler, ESPN.com
1 tag
"Give us this day our daily bread"
– Jesus (cf. Exodus 16)
2 tags
"He who does not long to know more of Christ knows nothing of him yet."
– Charles H. Spurgeon said this, and it makes me think of reading the book of John. It's one of my favorite books in the Bible, and I like reading it. I have been noticing references to pieces of John all the time lately, and I want to sit down and read it like a novel or a short story. Here...
1 tag
It Cut Through Two Pigs! →
The third was Deadliest Warrior's test of a katana. It sliced clean through two pig carcasses in one stroke. All of that to say: the sword metaphor in Hebrews 4:12 is serious business.
1 tag
1 tag
3 tags
1 tag
"Without dangerous things, a story tends to be tedious."
– Lemony Snicket (in the introduction to Noisy Outlaws, Unfriendly Blobs, and Some Other Things That Aren't Scary, Maybe, Depending on How You Feel About Lost Lands, Stray Cellphones, Creatures from the Sky, Parents Who Disappear in Peru, a Man Named Lars Farf, and One Other Story We...
2 tags
This Week's Item of Inquiry During Chad's Message:... →
Since we got an iPad, I've been using it as my Bible while following along and taking notes during Chad's messages. Not only does it allow me to navigate between passages quickly, but it also lets me look up random sparks of curiosity. This week: myrrh! Chad noted that the three gifts listed and indicated what they are symbolic of: gold is a gift for royalty, frankincense is a gift...
3 tags
Theology for Little Girls: Help Us Not Be Afraid...
The girls have a bedtime routine: pajamas, toothbrushing, songs, prayer, sleep. The songs usually include "Twinkle, Twinkle Little Star," "A Dream is a Wish Your Heart Makes," "Somewhere Out There," and a church song. That's how they say it: "Church song." Church song means one of the song we sing during musical worship at Second Mile. Usually...
1 tag
"He seems genuinely fond of Jesus."
– Kade Chance of his brother Irwin, who has a "160-some Sabbath" streak of getting his memory verses right despite being "a bit of a dodo in real school" (in David James Duncan's The Brothers K).
2 tags
3 tags
"Technology promises to give us control over the earth and over other people. But..."
– If I had read this quote from Eugene Peterson's A Long Obedience in the Same Direction before I'd spoken about conflict a few weeks ago, I would have included his words when I discussed Man vs. Technology.
3 tags
"I felt deep reservoirs within me, capacious and free flowing. I felt great..."
– Eugene Peterson's The Contemplative Pastor may turn out to be one of the most important books I've ever read. I took in these words during the most stressful period of my life, a time when I was learning how to lead a family, a church, and a classroom all at the same time. Yesterday, on...
2 tags
3 tags
"The promise of [Psalm 121]—and both Hebrews and Christians have always..."
– Eugene Peterson, A Long Obedience in the Same Direction
1 tag
1 tag
2 tags